Urine testing is another form of BAC examination. It is often and commonly taken after the breathalyzer test to further prove that an individual is intoxicated and has made a DUI offense; specifically driving under the influence of drugs or driving while intoxicated (DWI). Why? Because under Florida's Implied Consent Law, law enforcement officers are authorized to produce results of both the alcohol content through DUI breath tests and drug presence through urine tests.
Why Conduct a Urine Test
The urine test is requested by police officers to determine whether or not you were impaired by using prohibited drugs, such as:
Narcotic drugs (street narcotics) – cocaine, heroin, marijuana or non-prescription drugs.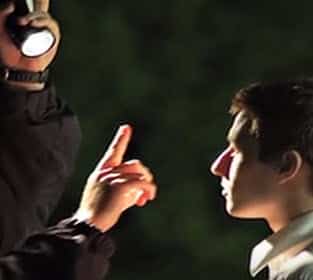 Medicines for colds containing Amphetamines.
Common over the counter medications like cough medicines.
Having a Valid Prescription
While taking legal prescription medication is not illegal, consuming medications that may impair and hinder your driving capabilities is considered an offense. This means that it is possible for legal action to be taken against you if you're driving was compromised as a result of the medication(s).
Urine test and its Validity
Testing a urine sample is usually done after the Breathalyzer test to determine whether or not the offender consumed drugs in conjunction with while driving under the influence (DWI)
A urine test takes several days to yield a valid result. The state's toxicologist can only provide the level of alcohol or drugs present in the urine sample and not the entire blood stream. This result is controversial because it sparks the debate of whether the blood alcohol concentration in the urine sample should be considered valid.
A urine test sample can only be truly valid in court if the toxicologist has information regarding the DUI violator's dosage, the time it was ingested and how it was consumed. Therefore, it is difficult to determine if the offender felt the effects of taking such drugs during that very moment he or she was driving. It is also difficult to conclude that the violator was impaired due to the drugs consumed.

By its very nature, a urine test is imprecise to be used in a DUI case. Our DUI lawyers in Jacksonville know that results generated by testing a urine sample is challenging to interpret given the time-frame the sample was being examined. Our team will work their hardest to rid the case of any mention of urine test during your trial.

Copyright © 2009-2016, Jacksonville DUI Attorney911.com All Rights Reserved.