Disappointment is the last thing you ever wanted to feel as a parent, especially when it comes to something as serious as a DUI offense. Drinking and driving is a severe criminal charge, even as teenager the consequences for being arrested for an underage DUI are severe. Our law firm can help your child avoid being convicted as a criminal; together we can protect his or her future.
Who can be Charged with Underage Drinking & Driving in FL
To be Convicted of Underage Drinking & Driving the following must both have occurred:
Any person aged 21 and under, caught in actual possession and control of a vehicle.
While in control of a vehicle, he/she is under the influence of either drugs or alcohol or both. Provided that the violator had a BAC reading of 0.02 or up.
Underage DUI Penalties
DUI while under the age of 21 is a very serious offense. Anyone under 21 years-old caught controlling and driving a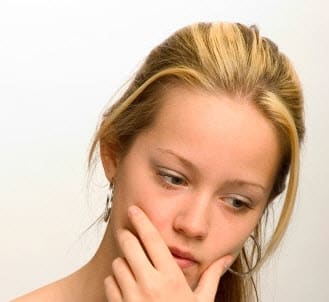 vehicle with BAC (blood-alcohol concentration) reading over 0.02%, can be charged for an Underage DUI. The state of Florida prosecutes juveniles who are guilty of underage Drinking & Driving as adult offenders. In other words Jacksonville, Florida has a "Zero Tolerance" policy. This means that any underage individual caught for driving under the influence will be facing adult charges.
Penalties of Juvenile DUI include:
First Suspension: 6 months driver's license – For driving any type of vehicle under the age of 21; BAC level of over .02%.
Second or Subsequent Suspension: 1 year driver's license suspension
First Refusal to Submit to Testing: 1 year driver's license suspension
Second or Subsequent Refusal to Submit to Testing: 18 months driver's license suspension
Other punishments of Underage DUI:
Up to 270 days in County Jail
Fines ranging from $500 to $2,000
Possible Permanent Suspension of Driver's License
Engine Interlock Device of up to 12 months
Community service of up to 60 days
Risks of Underage Drinking & Driving
If you're underage and decide to drink and drive, bear in mind the following consequences and life changing events:

Expulsion from school.
Having a permanent criminal record.
Getting a job will be more difficult.
Renting an apartment, condo, or home can be challenging.

If an underage driver has alcohol testing results of 0.05% BAC or greater, there will be facing even more penalties. As top DUI Lawyers in Jacksonville we understand the legal loopholes of juvenile DUI laws. As your Jacksonville attorney we will investigate how the arrest was made, how the sobriety tests were conducted and administered. Depending on the severity of the situation and incident we can get a reversal on a revoked driver's license or have a temporary license issued in the interim. A criminal record at such a young age will be detrimental for the rest of your life, call us today to find out how we can help you avoid a record and save you from a lifetime of trouble.

Copyright © 2009-2019, Jacksonville DUI Attorney911.com All Rights Reserved.